Darowizny
GnuCash is Free Software and is made available free of charge. Your donation, which is purely optional, supports our worldwide community. If you like the software, please consider a donation. We are only a handfull of developers and other volunteers serving countless users worldwide.
Various ways to donate
You can donate via the Sourceforge tip jar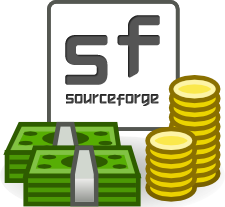 The tip jar is run through Paypal into an account managed by IHTFP Consulting, owned by Derek Atkins. So don't be surprised when your payment goes there.
You can transfer a donation to our bank account
Owner: Geert Janssens
Purpose: Donation
Account: 973-0754570-41
Bank Identifier Code (BIC): ARSPBE22XXX, Bank: Argenta Bank Grimbergen
IBAN: BE88 9730 7545 7041
Address of bank: Argenta, Lagesteenweg 96, 1850 Grimbergen, Belgium
Why we appreciate your support
GnuCash is a volunteer effort. While we manage to keep our operational costs low there are inevitably expenses involved in keeping the servers running.
Your contribution will be used to cover these expenses.
Thank you for your support!