歡迎來到 GnuCash.org
下載 GnuCash 3.9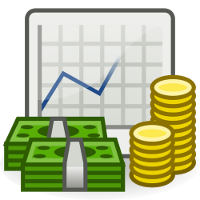 Version 2.6.21 is the last version for Windows XP/Vista and MacOS X 10.8 and earlier, and so the last version that will run on PowerPC Macs.
GnuCash 是個人或小型企業用的財務軟體,依 GNU GPL 免費授權,支援 GNU/Linux、BSD、Solaris、Mac OS X 及 Microsoft Windows。
GnuCash 不僅設計成易於使用,而且功能強大又有彈性。它可以追蹤銀行帳戶、股票、收入與支出,就像用帳簿一樣快捷、直覺。基於專業的會計原則確保帳目平衡並提供準確的報表。
Need Help?
Looking for someone to contact about GnuCash? Try the Mailing Lists, which are public, email-based discussion groups where you can ask and answer GnuCash questions to other users.
功能特色
複式簿記
股票、債券、基金帳戶
小型企業會計
報告,圖表
QIF/OFX/HBCI 格式匯入,交易比對
排程交易
金務計算
了解更多...
GnuCash for Android
The GnuCash team recommends the GnuCash for Android app. This app allows you to keep track of your financial transactions on the go for later import into the desktop version of GnuCash.
Note that GnuCash for Android is not a port of the GnuCash program to Android.